PHONE / WHATSAPP: +212 648 06 19 55
EMAIL: SAMIRVOYAGE@GMAIL.COM


Phone / WhatsApp : +212 648 06 19 55 Email : SAMIRVOYAGE@GMAIL.COM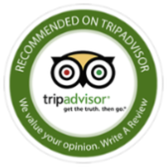 DAY 1: ARRIVAL IN MARRAKECH
DAY 2: MARRAKECH - COL TICHKA - OUARZAZATE - DADES VALLEY (326 KM). OVERNIGHT IN HABITANT
We drive towards Tichka (2260 m), the highest road pass in Morocco, great panoramic view, after the desert landscape will pass the southern half of the great Moroccan side south. Lunch in Ouarzazate and continuation to Kelaa M'gouna, before arriving at the Dades Valley with its beautiful kasbah. Overnight homestay, 7 hour drive.
DAY 3: DADES VALLEY / AGURZEGUA (VALLEY MGOUN)
out our hike of the Dades valley crossed by several terraced fields then we leave this beautiful valley for a barren landscape for 3 hours, we finally discover the beautiful green valley of M 'Goun. Lunch at the edge of the valley to the village Ighrm Aqdim and again 1 :30 walk to reach the village of Aguerzaka, not to provide tennis since we will have to cross the river several times. Duration : 5h30, Elevation : 500m ascent and 400m descent. Night in tents.
DAY 4: AGURZEGUA / ALMDOUNE
We leave this valley very green with beautiful Kasbahs, gorges up to 300meters to the pass that leads us through a forest of juniper to the Ameskar valley. again a beautiful valley Almdoune with a hundred houses shaped adobe Kasbahs. Lunch in the valléeTemtda, then continue on a good path to the village and great Alemdoune 1700m. Duration : 5 hours walking Elevation : 400m ascent and 300m descent. Night in tents.
DAY 5: ALMDOUNE / VALLEY EL QUATI BRAS OLEANDERS-BOUTGHRAR
We quietly descend a valley oleanders (allow through the gorge with sandals). Small gorges, but very exotic with its oleanders to arrive at the valley with its beautiful Elhout Kasbah. A large village with many beautiful houses, Lunch beside the river near the village Aznag we cross then after 1 hour walk we reach the village of Boutarhrar-duration : 5H walk Elevation : 500m descent. Night lodging at the inhabitant.
DAY 6: BOUTGHRAR - KALAAT GOUNA - OUARZAZATE - MARRAKECH
We go by car towards Ouarzazate by the finest of southern Morocco passing through Ouarzazate and Ouarzazate Tichka - to arrive in Marrakech. Lunch will be provided after the Tichka to Taddert to enjoy Berber tagine. Arrive Marrakech.6h30 road.
DAY 7: RETURN FLIGHT
Thank you for exploring Atlas mountains with Morocco Tours Excursions as trusted trekking tours company for private tours from Marrakech.
NOTE : IF ITS NOT WHAT YOU HAVE IN MIND TELL US ABOUT ANY CHANGE EVERYTHING WILL BE EXACTLY AS YOU WANT IT AND AS YOU HAVE IN MIND THE PRICE INCLUDED: ROAD TRANSFERS FROM / TO MARRAKECH - ALL MEALS DURING THE TREK - ALL THE NIGHTS IN THE TENTS AND ENGLISH SPEAKING GUIDE.

ROSE VALLEY TREKKING: 7 DAYS ROSE VALLEY HIKE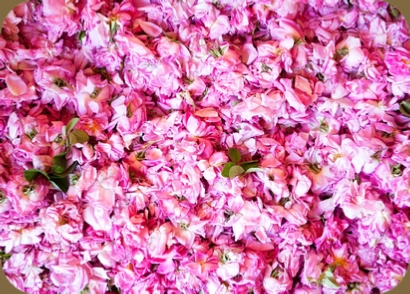 Mules to carry the baggage
Experienced trek guide
All meals during the trek
2 Nights in lodging
Tents and mattresses for camping






Tips
Plane tickets
Personal expenses



EXPLORE VALLEY OF ROSES OVERVIEW Hiking Valley of Roses, Morocco Trek Valley of Roses, Rose Valley Trekking Morocco
Rose Valley Trekking Morocco : a hike that presents no great physical difficulty. This is also an opportunity to walk with friends or with your children to discover the wealth and cultural traditions of the Berber south central High Atlas. Green valleys (the Dades valley and the Mgoun) in an arid and dry landscape, Berber villages along the river, beautiful Kasbah with its beautiful architecture, terraced gardens, forests oleanders fields of roses, walnut, fig and gorges.
Period March to late November , Time Time 7 days (Europe-Europe) with 3/4 day walking , Total length Total length 16 hours of walking , Maximum Elevation Maximum Elevation positive 900 m and negative 700 m .

2 persons : 380 Euro per person
3 persons : 350 Euro per person
4 or more : 310 Euro per person