PHONE / WHATSAPP: +212 648 06 19 55
EMAIL: SAMIRVOYAGE@GMAIL.COM


Phone / WhatsApp : +212 648 06 19 55 Email : SAMIRVOYAGE@GMAIL.COM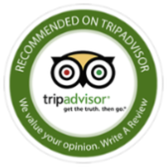 DAY 1: MARRAKECH - AIT BOUGMEZ VALLEY - AZIBS IKKIS (2300M)
Transfer Azilal, the last town before taking a small road to the deep valleys of the central High Atlas valley Ait Abbas and happy Bougmez valley with its first village we meet Agouti with the mule team. Our trek begins with M'goun crossing the beautiful Berber villages in the Arous valley with typical adobe architecture. Overnight in tents near sheepfolds Arous 2200 m . 3 hour walk
DAY 2: AZIBS N' IKKIS (2300M) - TARKEDDIT PASS (3400M) - TARKEDDIT PLATEAU (2900M)
We go by the mule trail that leads to the pass at Tizi Oughri (3400 m). Panoramic views of the vast North Slope M'goun on the set of Tarkeddit and the surrounding peaks. Then a descent from 1:30 to camp near the sources of Tassaout (2900 m). The afternoon rest. Night in tents.5:30 walk. 1050m ascent and 500m of descent.
DAY 3: PLATEAU TARKEDDIT - ASCENT OF DJEBEL M'GOUN (4,068M) - OULILIMT (2700M).
Wake Up to 4 hours, starting around 5 to join a join the long ridge of M'Goun, we will follow to the top of M'goun (4068 m). A beautiful view of all the mountains of central High Atlas and the south, on the Dades Valley, Massif Sarhro. After the descent path in a corridor to reach the camp near the sheep On Oulilimt (2700 m 8H walk 1168 m and 1368 m mounted down NB... Who would not want to climb M'goun, ability to follow the path with the mule. 5h30 Walk. 500m descent. Night in tents.
DAY 4: OULILIMT (2600M) - COL AIT IMI 2905 M - THE VALLEY AIT BOUGMEZ - TRANSFER TO MARRAKECH.
We leave this area frequented by nomadic families with their herds. We climb to the Col Ait Imi (2905 m), panoramic view from the Col we enjoy a panoramic view of all the surrounding mountains and back view of the Massif Mgoun, then down to source Ait Imi place for lunch in shade after greeting our mule team we transfer to Marrakech. 5 hours walking. 5 hours drive. Thank you for exploring Atlas mountains with Morocco Tours Excursions as trusted trekking tours company for private tours from Marrakech.
NOTE : IF ITS NOT WHAT YOU HAVE IN MIND TELL US ABOUT ANY CHANGE EVERYTHING WILL BE EXACTLY AS YOU WANT IT AND AS YOU HAVE IN MIND THE PRICE INCLUDED: ROAD TRANSFERS FROM / TO MARRAKECH - ALL MEALS DURING THE TREK - ALL THE NIGHTS IN THE TENTS AND ENGLISH SPEAKING GUIDE.

AIT BOUGUEMEZ VALLEY HIKING 4 DAYS: THE BEST HIKING TRIP IN ATLAS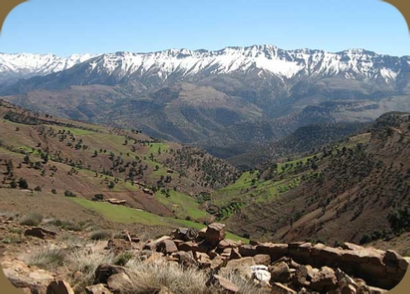 Transportation with local driver
Experienced trek guide and cook
Mules to carry the baggage
Tents and mattresses for camping
All food during the trek






Tips
Plane tickets
Personal expenses



HIKING SUMMIT TRAIL FROM MARRAKECH OVERVIEW
We explore :
- Happy Valley Ait Bougmez
- Ascent M'goun summit(4068 m)
- Meeting with nomads in the high Atlas
- The beautiful scenery of the Massif M'goun

2 persons : 330 Euro per person
3 persons : 300 Euro per person
4 or more : 280 Euro per person