Phone / WhatsApp: +212 648 06 19 55

Email: samirvoyage@gmail.com

Phone / WhatsApp : +212 648 06 19 55
Email : SAMIRVOYAGE@GMAIL.COM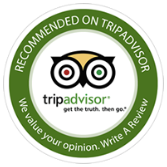 DETAILED PROGRAM: FOR EXPLORING OURIKA VALLEY AND SETTI FATMA
Just 1.5 hours from Marrakech, this pleasant journey into the High Atlas mountains takes you through winding Ourika valley roads ending at the village of Setti Fatma. Climb the waterfalls, enjoy vistas, running streams, and afterward, enjoy locally made tagines or try a Berber omelette.
An unspoiled day hike above Setti Fatma explores remote villages on pretty mountain trails used by Berbers going to and from market with their donkeys. Or visit the Monday market in Ourika, where artisans manufacture handicrafts found in the Marrakech souks such as coloured glass and metal tin lanterns, hand painted and carved furniture, wicker terrace furnishings and High Atlas village style carpets.
Recommended year round, especially in summer when it makes a nice relief from Marrakech dust and heat. There is a possibility of snow and cold December to February.
Thank you for exploring best of Excursions with Morocco Tours Excursions as trusted travel tours company for private everyday trips from Marrakech.
NOTE : THE PRICE IS FOR SHARED/GROUP DAY EXCURSION. IF YOU WISH PRIVATE TRAVEL THE PRICE IS HIGHER BUT YOU WILL ENJOY THE COMFORT OF PRIVATE TRIP. CONTACT US TODAY BY EMAIL OR PHONE.

MARRAKECH DAY TRIP TO OURIKA VALLEY AND SETTI FATMA IN ATLAS MOUNTAINS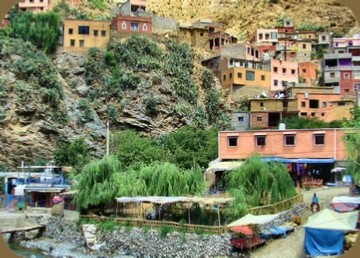 Group travel with A/C vehicle
Experienced tour driver
Pick up from Marrakech hotel
Shared Group day trip
Explore Atlas mountains
Drop off at the end of the tour






MARRAKECH EXCURSION
ATLAS OURIKA VALLEY AND SETTI FATMA DAY TRIP OVERVIEW
The Marrakech day trip can be one of the best decisions you take once in the most visited city in Morocco.
We offer guided Atlas mountain trips, with hotel pick up and private transfer with experienced drivers and local guides.

Lunch and drinks
Tips
Entrance fees




25 Euro per person in Group Tour