Phone / WhatsApp: +212 648 06 19 55

Email: samirvoyage@gmail.com

Phone / WhatsApp : +212 648 06 19 55
Email : SAMIRVOYAGE@GMAIL.COM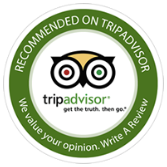 Tourism in Morocco is flourishing and the people of Morocco accept travellers from all countries of the globe to share in their deep heritage. Morocco has become a tourist destination which caters for all tastes and budgets.
Moroccotoursexcursions.com is a small group of experienced Moroccan tourism proffesionals. We have a wide and rapidly expanding network of reliable Moroccan service providers. We are happy and proud to share our deep knowledge of the country and beauty of Morocco with you.
The best way to find out about the great opportunities and service moroccotoursexcursions offers is to get to know us better personally.We would like to discuss the possibility of providing our services to you as partners and giving your clients the most wonderful holiday in Morocco and a lifetime worth of memories.