Phone / WhatsApp: +212 648 06 19 55

Email: samirvoyage@gmail.com

Phone / WhatsApp : +212 648 06 19 55
Email : SAMIRVOYAGE@GMAIL.COM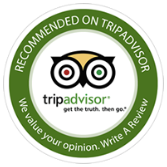 DETAILED PROGRAM: FOR EXPLORING AIT BENHADDOU ,OUARZAZATE AND TELOUAT
A perfect destination for those of you who want a glimpse of the desert and beautiful kasbahs built by Berbers who ruled the Salt Road caravan routes. Three hours takes you to the gateway of Sahara, traversing the Tichka Pass over the High Atlas mountains. Along the way steep hillsides are clustered with fortified mud dwellings housing many families and their livestock. You'll spend the afternoon exploring on foot, the UNESCO world heritage site of Ait Benhaddou, used as a backdrop for more than 20 films and one of the most important fortress strongholds on the old Salt Road where camel caravan traders brought slaves, gold, ivory and salt from Saharan Africa to Marrakech and beyond. In Telouet you'll visit inside the old Glaoui palace.
This once beautiful structure now stands crumbling to ruin because no one wants to remember "the vulture" sultan who lived here. You may also visit Ouarzazate and the Atlas film studios where films such as The Mummy, Gladiator, Lawrence of Arabia etc. have been filmed.
Thank you for exploring best of Excursions with Morocco Tours Excursions as trusted travel tours company for private everyday trips from Marrakech.
NOTE : THE PRICE IS FOR SHARED/GROUP DAY EXCURSION. IF YOU WISH PRIVATE TRAVEL THE PRICE IS HIGHER BUT YOU WILL ENJOY THE COMFORT OF PRIVATE TRIP. CONTACT US TODAY BY EMAIL OR PHONE.

MARRAKECH DAY TRIP TO AIT BENHADDOU IN ATLAS MOUNTAINS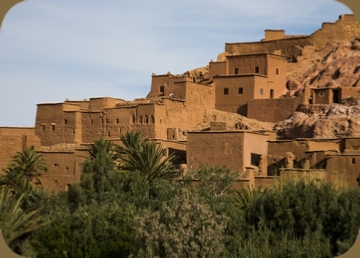 Group travel with A/C vehicle
Experienced tour driver
Pick up from Marrakech hotel
Shared Group day trip
Explore Atlas mountains
Drop off at the end of the tour







Lunch and drinks
Tips
Entrance fees



MARRAKECH EXCURSION
AIT BENHADDOU ,OUARZAZATE AND TELOUAT DAY TRIP OVERVIEW
The Marrakech day trip can be one of the best decisions you take once in the most visited city in Morocco.
We offer guided Atlas mountain trips, with hotel pick up and private transfer with experienced drivers and local guides.

25 Euro per person in Group Tour