Phone / WhatsApp: +212 648 06 19 55

Email: samirvoyage@gmail.com

Phone / WhatsApp : +212 648 06 19 55
Email : SAMIRVOYAGE@GMAIL.COM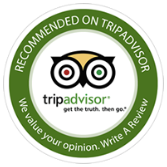 DAY 1: FROM MARRAKECH TO TOUBKAL REFUGE
After a transfer to the little village of Imlil we begin our trek. Heading along the Mizane Valley, we first pass the village of Aremd and then onto the shrine of Sidi Chamarouch. We then continue east and by crossing the flood plains our route takes us along mule tracks and up into the high rocky cliffs above the valley. Crossing the river we eventually come to the pastoral shrine of Sidi Chamarouch, which attracts tourists and pilgrims. From here the trail continues to climb steadily, snaking and zigzagging its way up to the snowline and the Toukbal Refuge (3206m), our stop for the night. Approx. 4 to 5hrs walking.
DAY 2: TREK IN ATLAS MOUNTAINS.
Early in the morning we make our attempt on the summit of Jebel Toukbal, the highest peak in Northern Africa. Our route takes us up the south cirque, crossing the stream above the refuge. The walking is relatively straightforward, but the scree and the altitude will make the going quite difficult in parts. The views along the way make the journey more than worthwhile. When you reach the the summit you will see that the vistas across the surrounding landscape are quite breathtaking. From here there are unrestricted views in every direction, from the Marrakech Plain to the High Atlas in the north and as far south as the Anti-Atlas and the Sahara. We will retrace our steps when we return down the mountain and head back to the Toubkal Refuge where we will spend the night.
DAY 3: FROM TOUBKAL BACK TO MARRAKECH.
Today we walk back from the Toubkal Refuge to Imlil. After arrival in Imlil we will transfer back to Marrakech. Thank you for exploring Atlas mountains with Morocco Tours Excursions as trusted trekking tours company for private tours from Marrakech to Toubkal.
NOTE : IF THE TREKKING AND HIKING TOUR ITINERARY ITS NOT WHAT YOU HAVE IN MIND ,PLEASE TELL US ABOUT ANY CHANGE EVERYTHING WILL BE EXACTLY AS YOU WANT IT AND AS YOU HAVE IN MIND . CONTACT US ANYTIME BY EMAIL OR PHONE.

3 DAY 2 NIGHTS MT TOUBKAL WINTER & SUMMER TREK ALSO FOR BIGINNERS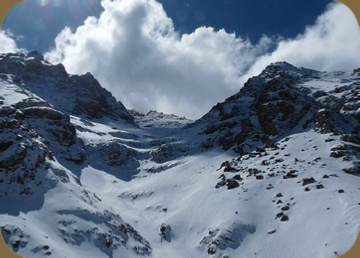 Transportation with local driver
Muleteers and cook
2 nights in Toubkal refuge
or Berber tent
All meals







Tips
Plane tickets
Personal expenses



MARRAKECH TO TOUBKAL TREK OVERVIEW
At 4,167m, Mount Toubkal (4167m) is the highest mountain in North Africa. The hike to the summit is challenging, but it requires no mountaineering experience and the panoramic view from he summit makes the hard work worthwhile.With the start of the trek just a couple of hours drive from Marrakech, you can reach the summit and back within a week and still have time to explore Morocco's most captivating city, Marrakech.

1-3 persons : 200 Euro per person

4-12 persons : 180 Euro per person